Say hello to your new clients - we'll introduce you
Developed by established and highly experienced aesthetics leaders in the UK, Être Vous (EV) is an innovative new platform for the aesthetics industry.
Designed to create a seamless and time-saving online experience for you and your clients, our mission is to make aesthetic procedures and products more accessible to consumers - your future customers.
Join EV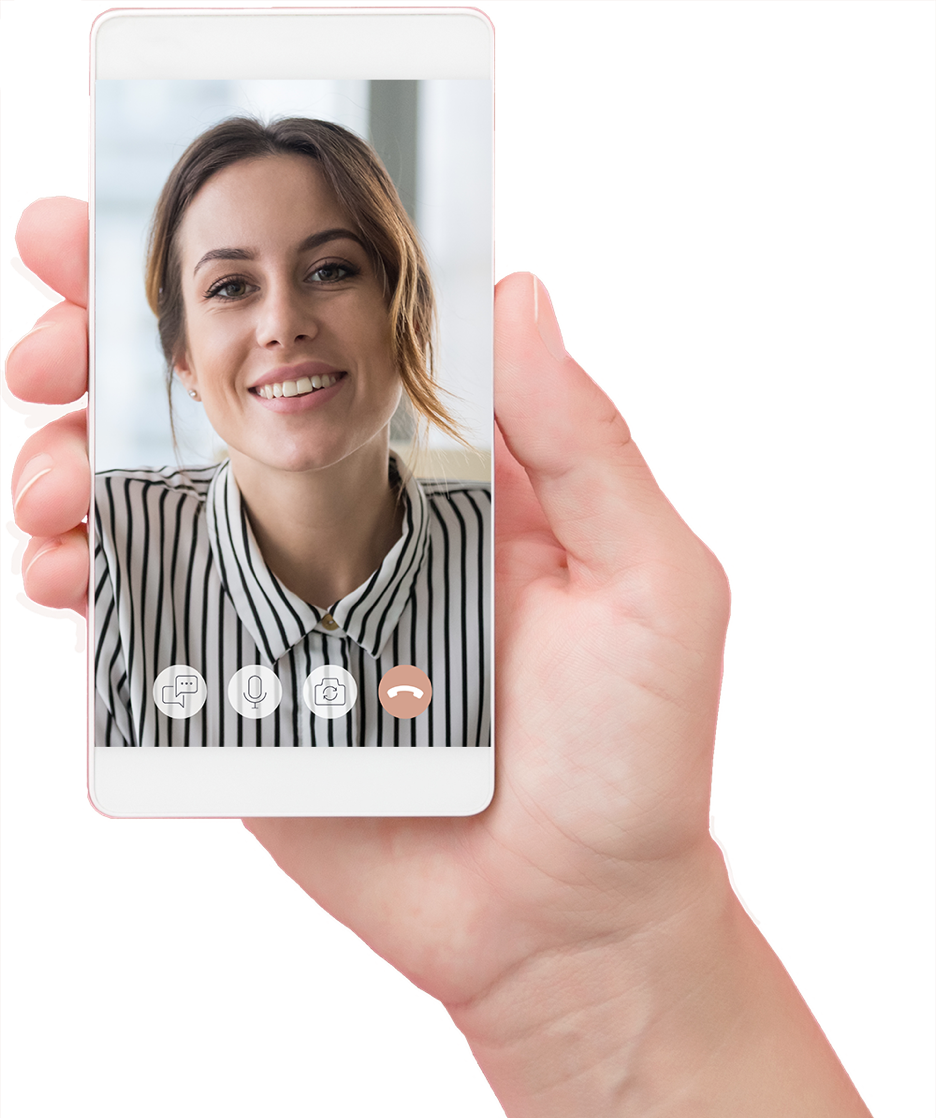 How does EV work?
We've made it a cinch for new customers to find you: join for a free account to become visible to a whole new client base, contribute to editorial features, manage appointment bookings and be in control of virtual consultations—all in one place.
What makes EV virtual appointments different?
Created specifically to meet the needs of aesthetics experts, EV can meet your needs for remotely connecting with clients. Unlike standard video conferencing, EV is only available to qualified aesthetic practitioners, and offers a host of features to provide security and reassurance for both expert and patient.
All the features you need to run efficient remote appointments:
Video appointments via app or browser
Expert portal with self-managed public profile
Integrated secure shared medical notes
Post-appointment transcripts saved to patient records
Integrated patients portal
Secure video recordings offer complete transparency
Secure chat and file sharing
Comprehensive booking platform
Integrated patient self-assessment
Clinic management software for experts or practices
How do virtual appointments work?
All video calls are initiated and led by the expert and include time management features to give you full control of each consultation. Enter your timings and the app will alert both parties towards the end of each call and auto disconnect to avoid you missing your next consultation.
EV is the only video calling application specifically designed for the aesthetics sector, so you'll have patient history, notes, consultation transcripts and recordings all in one place with easy access for future reference.
Fully integrated with Clinic Solutions
EV is fully integrated with Clinic Solutions management software, so your bookings are easily synchronised online or off. One single login gives you access to both systems, allowing you to sync your professional diary and manage your appointments in one place.
Clinic Solutions uses a time-saving drag and drop system to populate consent forms, while intelligent reminders, notifications and marketing features speed up your workflow.

Grow your business with EV
1
Increase your customer base
Create a high profile shop window for your business
The intelligent EV search function leads our savvy, ready to book customers straight to your profile page. Add Q&As, descriptions and pictures so prospective patients can learn more about you and your ethos.
2
Virtual consultations
EV ensures security and convenience for you and your clients
Access the latest innovation in digital meetings and catch up with clients whenever suits you. Gap in your schedule? Mark yourself available and meet new customers at the click of a button.
3
Clinic management
Work smarter with EV's free integrated clinic management system
Manage your practice with our state of the art online diary and CMS. We make it easy for you to maintain secure and thorough patient records, freeing up your time to take new bookings using our seamless system.
We've taken feedback from busy clinicians to anticipate the specific needs of clinics and streamline unnecessarily time-consuming processes in a way that is attractive, smart, and sustainable.

Raffi Eghiayan

Founder of Être Vous

We've taken feedback from busy clinicians to anticipate the specific needs of clinics and streamline unnecessarily time-consuming processes in a way that is attractive, smart, and sustainable.

Raffi Eghiayan

Founder of Être Vous
Free signup, fixed fees
It's free to join and create a profile, with a small fee incurred when a customer books an appointment with you. You'll have complete flexibility to set your own prices and durations for consultations and treatments.
What does the fee cover?
Our transparent fees include access to:
EV's clinic management software

EV virtual appointments

An EV profile page with booking capability

EV's advanced diary module

EV's expert networking and forums

EV's intelligent search engine

The EV booking widget for your website
Become an EV member
EV lists qualified medical aesthetic practitioners, providing a trusted and reliable resource for consumers. Join as a Practice or Expert and revolutionise the way you do business with your bookings, consultations, marketing and CRM all in one place.
Expert membership
For individuals practicing alone or at multiple locations.
Practice membership
For practice managers or owners with multiple experts.